SUNDAY MUSIC EVENTS
Immerse yourself in the vibrant atmosphere created by our world-class DJs, making Wet Stories the top music destination in Santorini.
Bringing together world-class DJs from all over the world every Sunday, with a focus on cross-cultural experimentation,
Wet Stories promises an amazing summer, full of music!

Internationally known musicians like Patrice Baumel, Inaky Garcia, Pablo Fierro, David Penn, Kiko Navarro, Djeff, Moojo, Omerar Nanda, Cee ElAssaad, Fnx Omar, Arkadyan , Double touch, Luis Radio, Moodenas, Band & Dos , Paax Tulum, El Mundo Zazou , Stones & Bones, Notre Dome and of course Valeron, Nikos Diamantopoulos, Chris IDH and Dsf from Greece, will deliver strong beats
and new melodies that will keep the crowd in a state of euphoria and fun.
Join us for an exceptional summer music adventure and be part of Wet Stories music experience!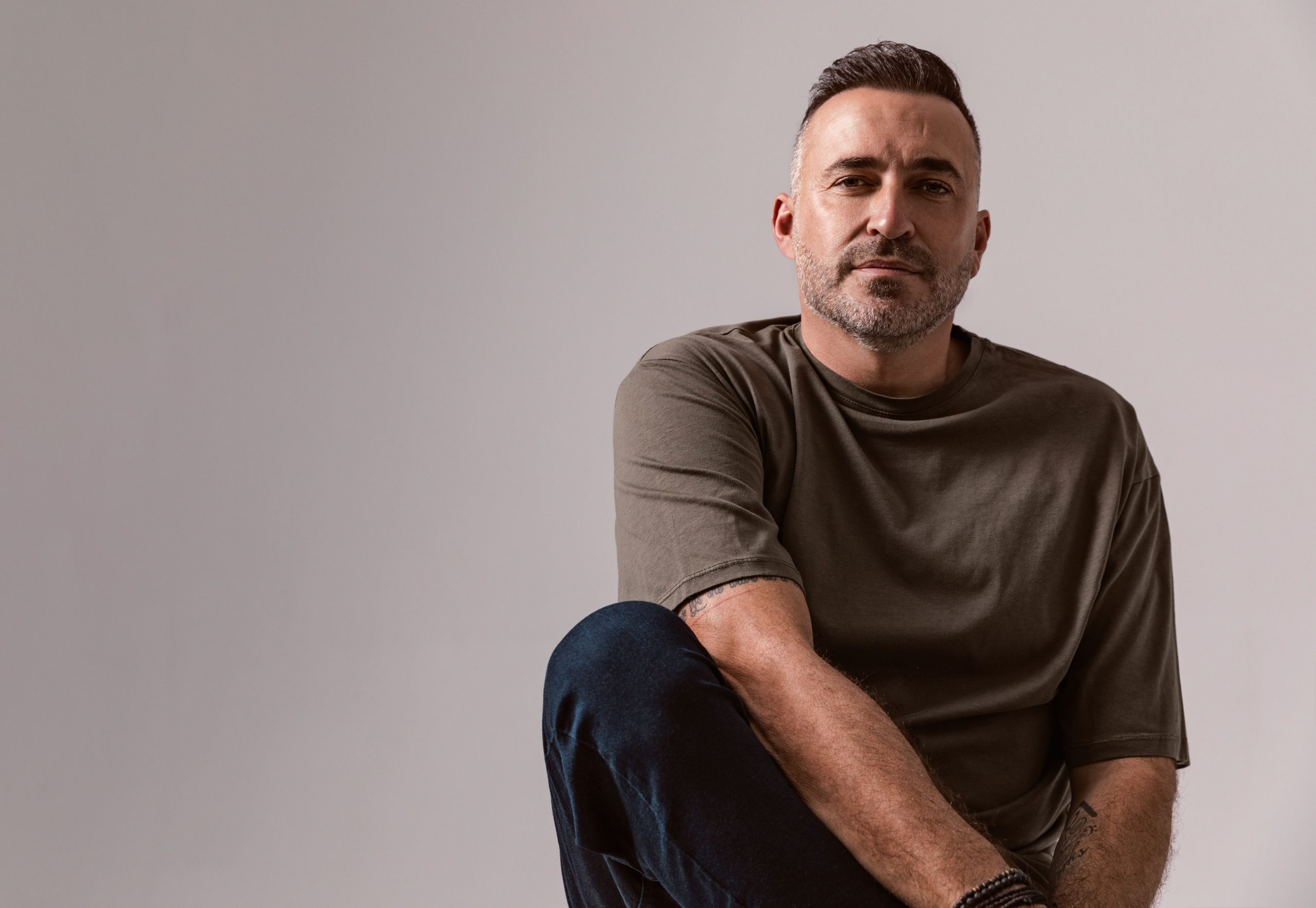 Valeron
Using music as a means of cultural and artistic expression, Valeron began experimenting with tunes through blending instruments, genres and rhythms from all around the world. valeron has established an idiosyncratic cultural dynamic on stage, creating a transportive musical experience for everyone who is listening.
Generally recognized as the top DJ on the island of Mykonos, he is definitely one of the longest standing and most omnipresent figures of the ever-shifting local music scene.Soon after relocating to Mykonos, he became a producer releasing tracks that helped register his name in the Deep House and Electronic genre.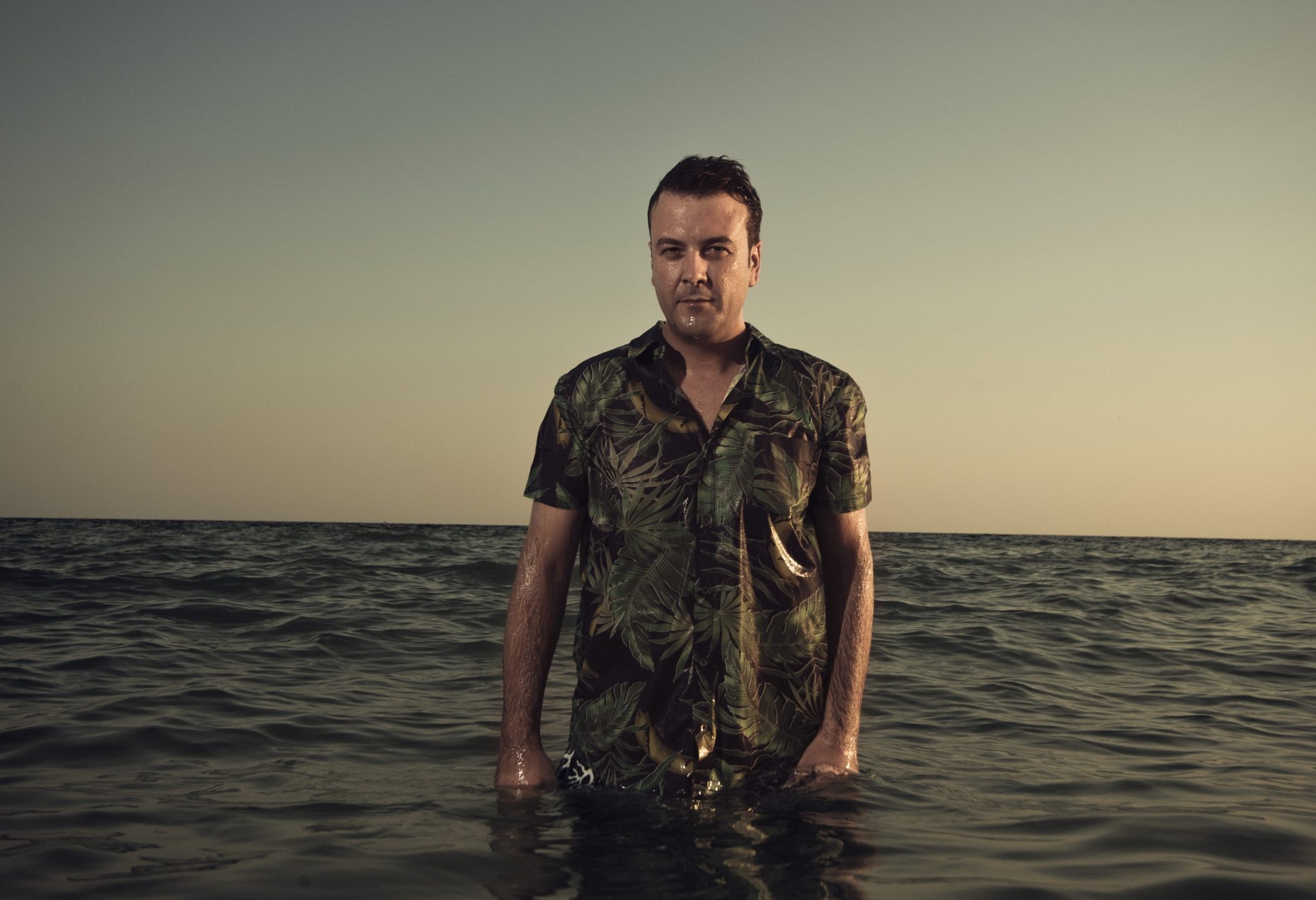 Kiko Navarro
Carving out an enviable reputation across the globe for his distinctive and highly personal brand of House music, Kiko Navarro's voyage of sonic discovery has been going strong for almost three decades now.
Born on Mallorca, Kiko's sound reflects the sun-drenched, slow living atmosphere of the Balearic island he still calls home. Obsessed from an early age with the more soulful side of US House music, Navarro's DJ skills soon attracted the attention of nightlife behemoth Pacha who offered him club residencies both in Palma and in Ibiza. Next came a monthly gig at Space Ibiza and the rest, as they say, is history.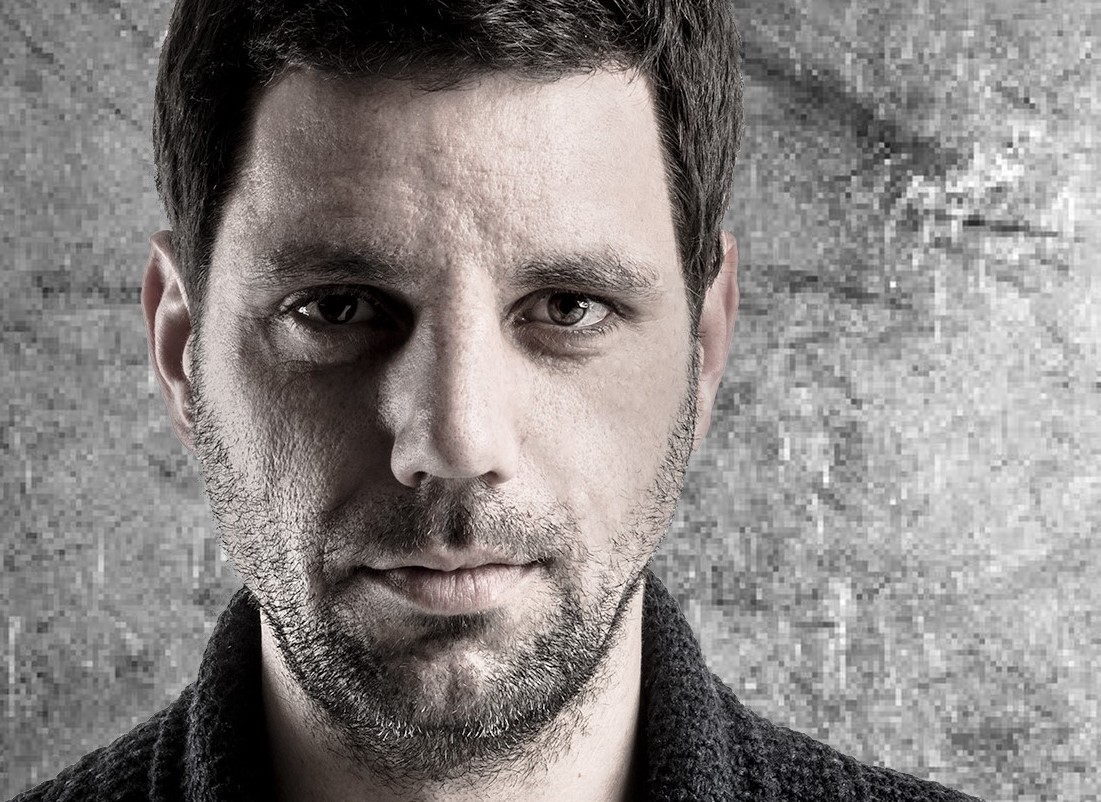 Dsf
Dsf is from Greece, based in Athens. He is in production line for more than 28 years. The last years have marked a shift to a more melodic deep house sound that invokes Mediterranean Seaside imagery and atmospheres. The musical shift has already proven to resonate with peoplefrom around the globe with releases on various labels like ALL DAY I DREAM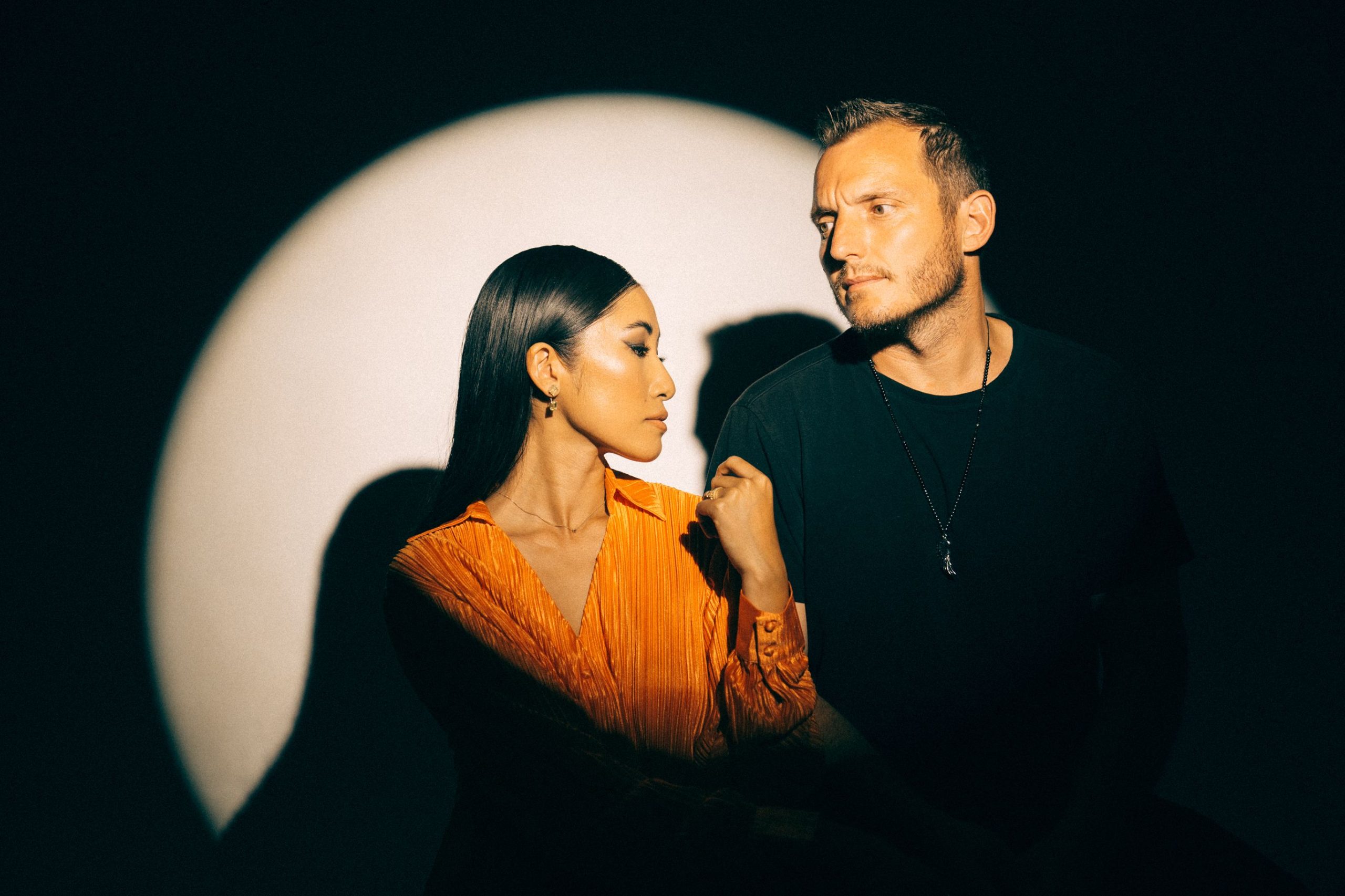 Double Touch feat. Reigan live performance
Sydney and Los Angeles based Classical Pianist/Composer Van-Anh Nguyen and DJ/Drummer/Producer Mark Olsen blend their two worlds together to form a unique dreamy mix of acoustic and electronic sounds. Ranging from ambient soundscapes to Melodic House, Double Touch weave their musicianship, virtuosity and contagious energy deep into their lives creations. Double Touch are official All Day I Dream artists with multiple releases and performances at the All Day I Dream events around the world. Their shows are a unique blend of a traditional DJ set and live performance, adding live keys and drums, improvising, and creating new directions in their music during their live sets.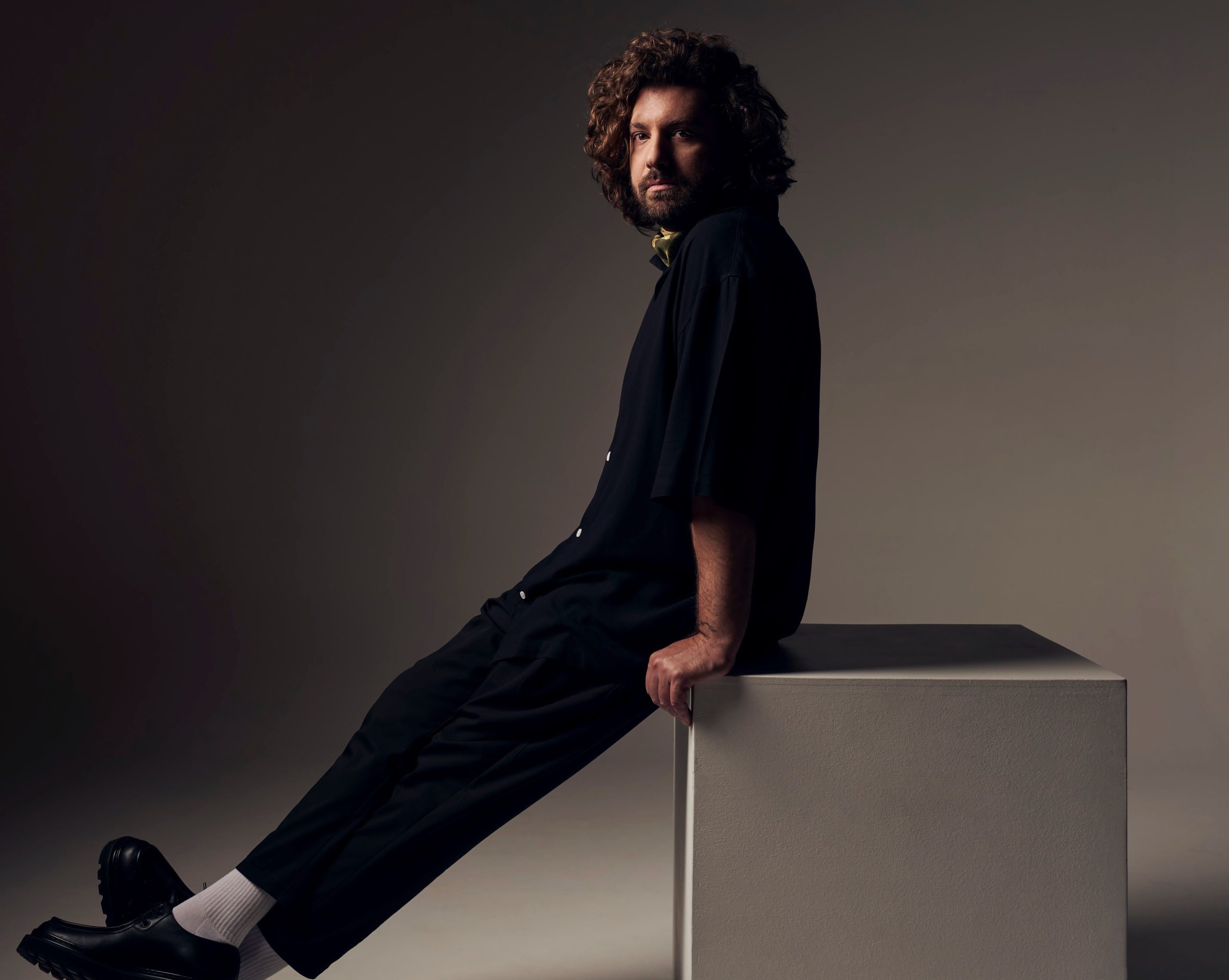 Angelos & Da Mike
Greek born, Dj Angelo first ever encounter with dance music and DJing took place at his uncle's discotheque. He was barely 5 years old at the time.Entirely enamoured with the art of mixing by his mid teens and fuelled by the access a local bartending job afforded, Angelos began buying records and practised incessantly. Within 18 months, he was earning a living as a professional DJ. Angelos' debut DJ gig took place at legendary clubbing institution Mamacas in 2009. This led to a 4-year residency at the lauded venue and firmly anchored a lifelong career in music. Angelos was inspired early on by soon to be DJ luminaries such as Black Coffee, Culoe De Song, Manoo and Atjazz who were championing a soul stirring,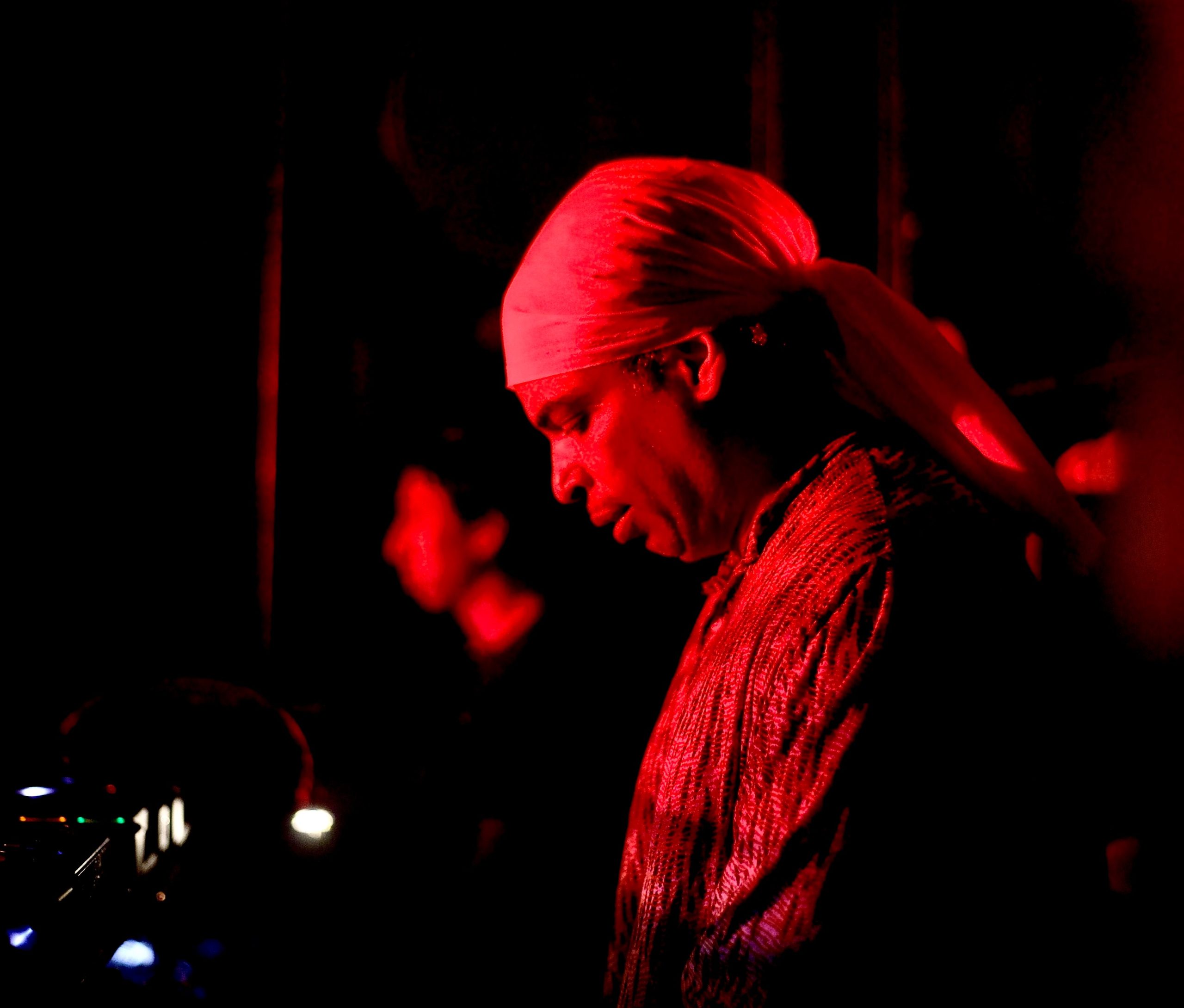 Claussel
Joe Claussel is an American DJ, producer, remixer, label manager and former record store owner (Dance Tracks) from Brooklyn, New York. He is a co-founder of the party Body & Soul.
Claussell has excelled at both through the years, offering an idiosyncratic brand of electronic music that focuses on both body and soul.
For the last decade to present, Joe has been constantly playing music all over the world, however it is also his being in high demand as a producer and remixer that keeps him wanted and working.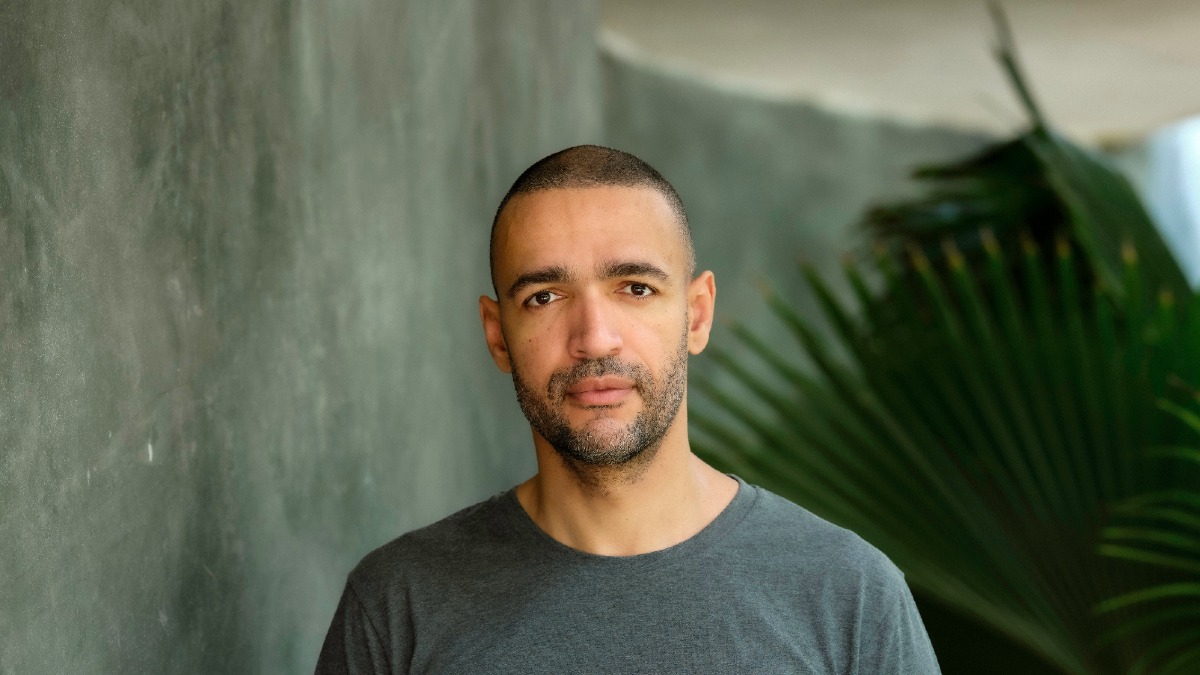 Patrice Bäumel
Patrice Bäumel has carved a unique path through the European and global techno world. He's the Beatport chart topping producer and international top flight DJ, who can comfortably fit in with the stellar cast of Global Underground compilers/mixers. He's a hero in his adopted hometown of Amsterdam for the residency at the musch beloved Trouw club where he made his name.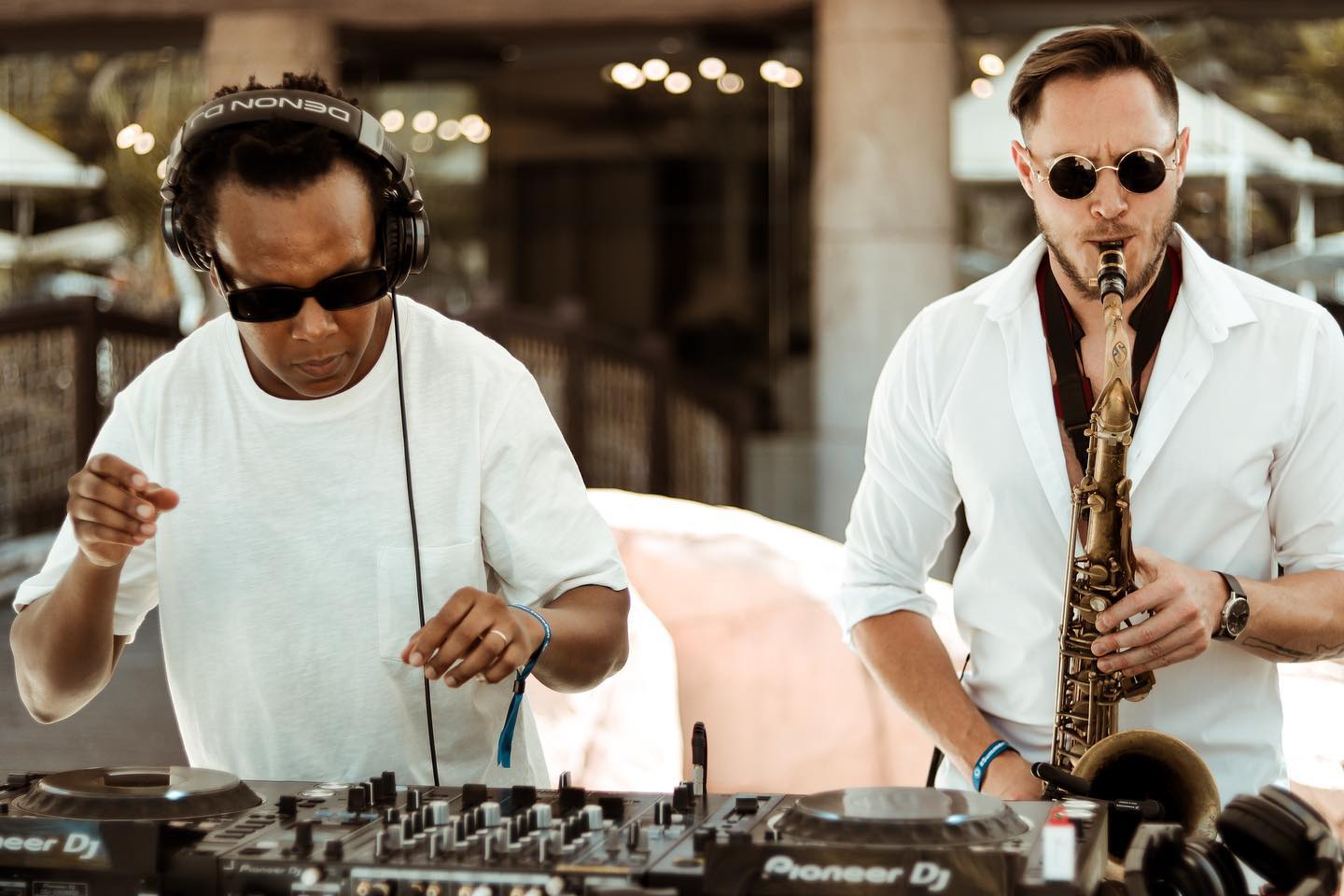 Stones & Bones
"Stones & Bones" is a Gauteng-based House Band that was formed in 2010. They use a combination of House beats and live instruments to create food for the soul and fresh grooves for the dance floor. Since their formation, their music has spread like a wildfire across the plains of South Africa, Africa and the world. What makes this group so unique is their ability to combine acoustic instruments with electronic beats and soulful vocals while still maintaining a groove that will rock the dance floor. Their combination of rhythm and melody has crowds dancing and singing like there is no tomorrow.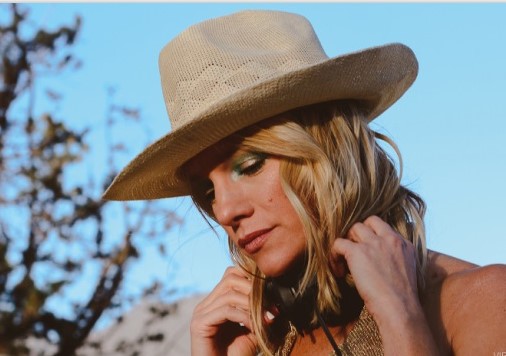 Virginia da Cunha
Virginia da Cunha is a singer and composer and DJ from Argentina that started her career at early age when she was chosen out of 4.000 girls to be part of Bandana, the pop group that came to be the biggest in South Africa. After that she formed with her brother an indie band called Virgin Pancakes with which they travelled to festivals in USA (Vans Warped Tοur) and Europe.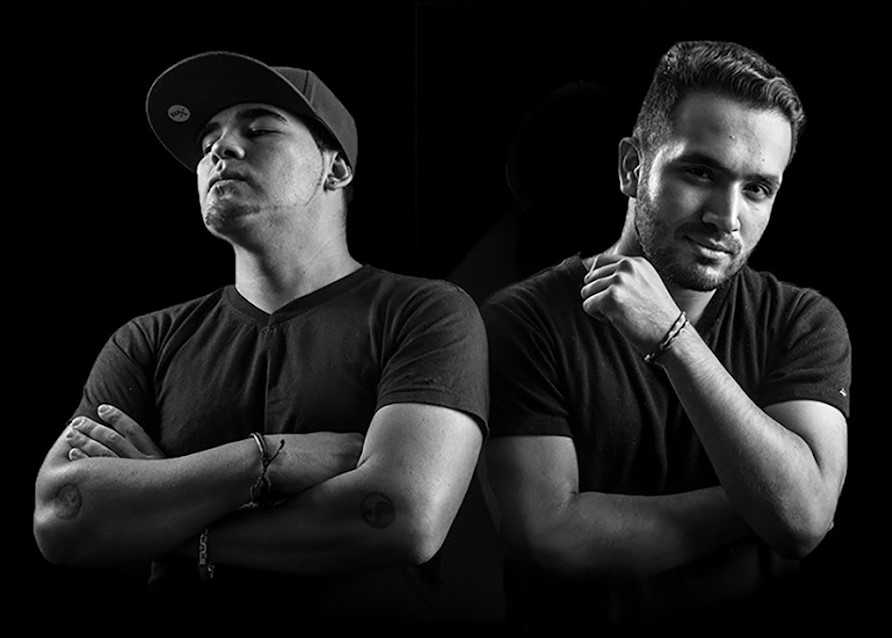 Band & Dos
Band&Dos is defined as a combination of passion, talent, technique and elegance, which arises on December 5, 2016, hand in hand with two renowned artistis from Caracas ((YIRVIN ANDLUIS) who decide to unite their knowledge and skills on musical production. The combination YIRVIN AND LUIS has obtained with incredible personality and own ability the recognition and admiration of the majority of the DJs of the country and in the world scene of underground music electronic music, thus becoming authentic exponents representing his country abroad with his music.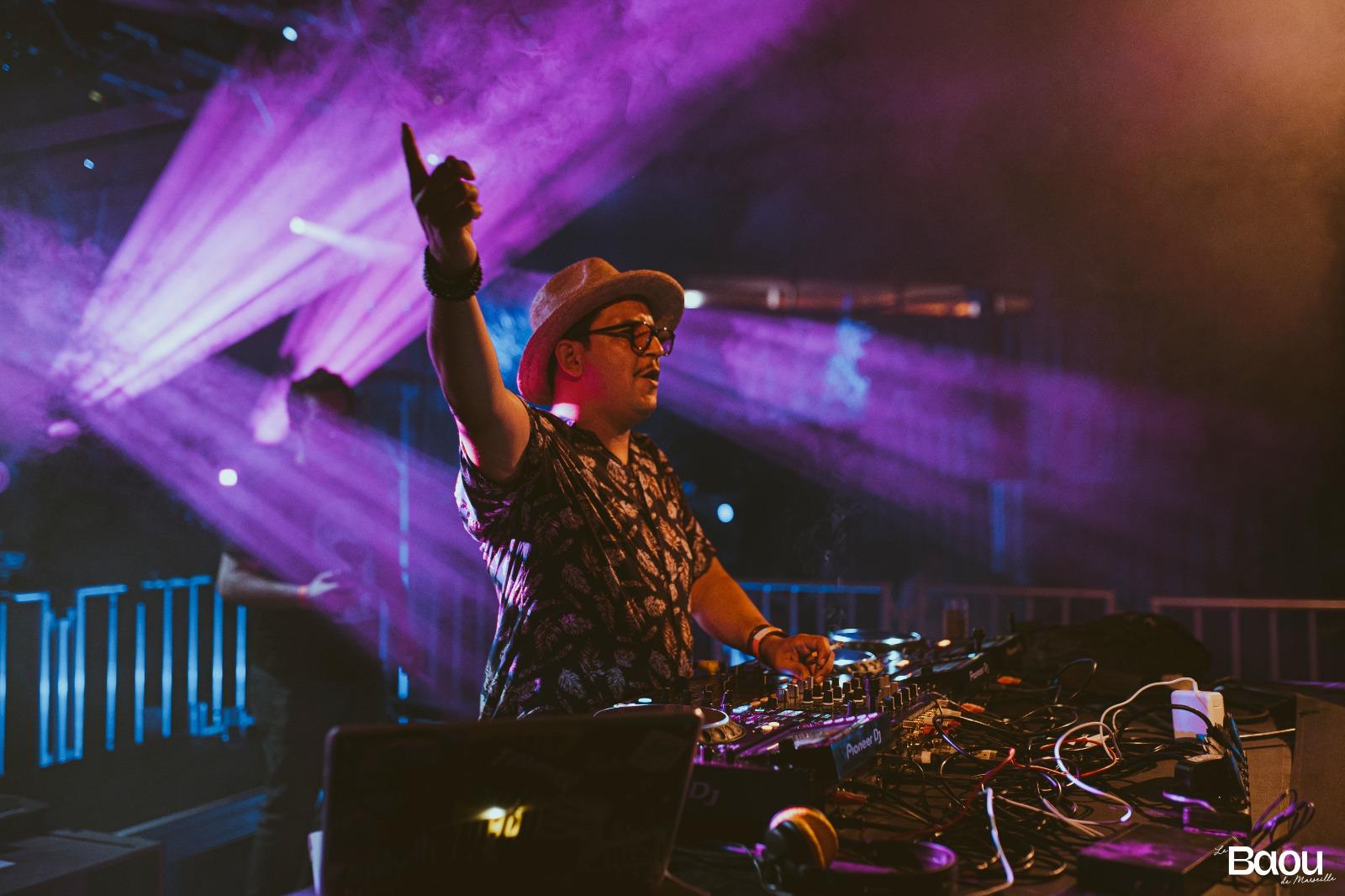 FNX Omar
Storyteller, feel-good atmosphere and cosmopolitan, that's how FNX Omar describes himself as an artist. Having grown up on motherland Africa, FNX Omar is constantly inspired by his diverse origins. All his musical creations are connecting tribal harmony with mind-blowing vibration genuinely influenced by his roots.Never afraid to go too deep, his meditative rhythm and dreamy melodies are his own therapy.Today, this translates into amazing tracks played in the four gloves of the world. All his records and remixes, have been reaching the Top 10 of Traxsource & Beatport during several months.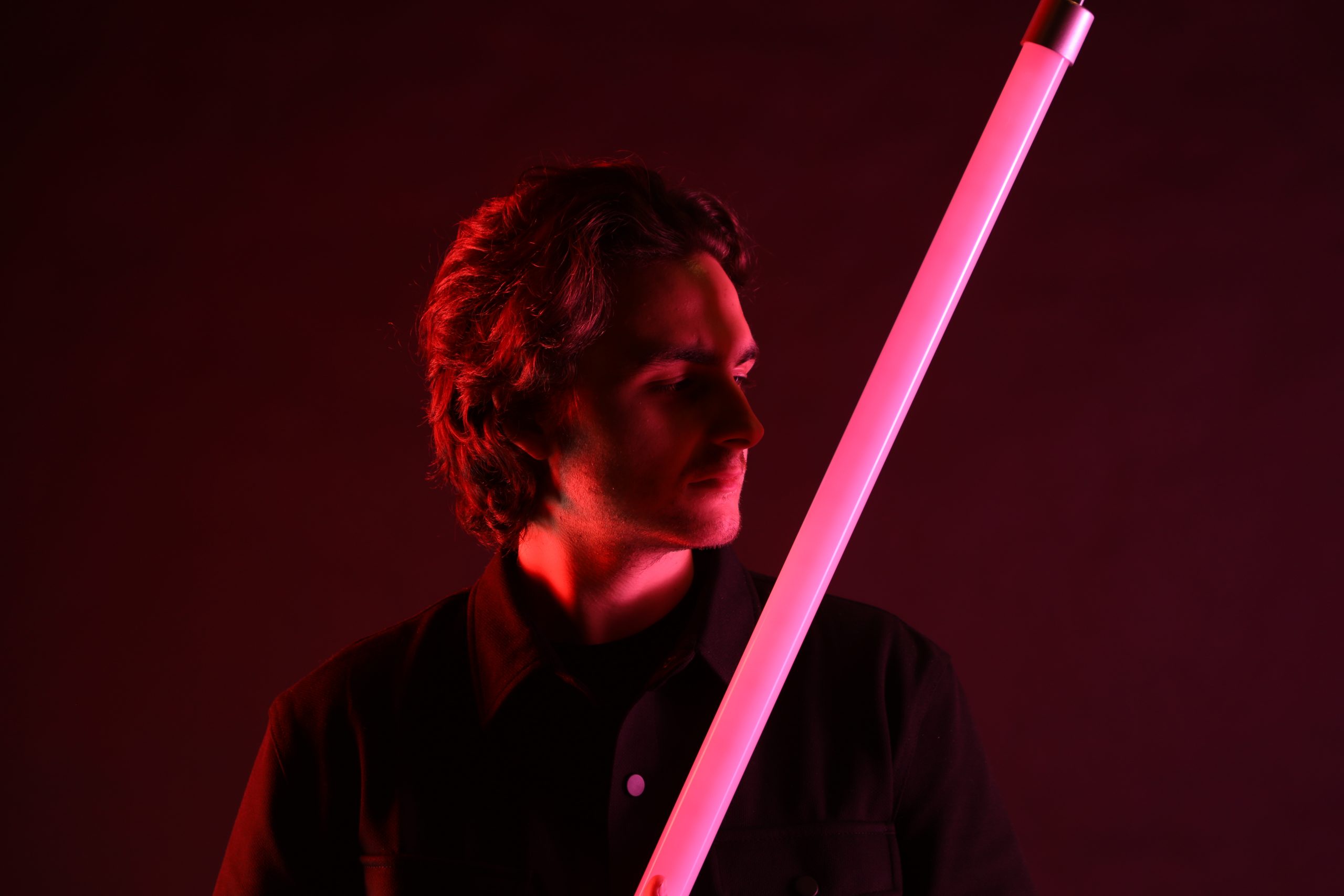 Notre Dame
Notre Dame is a French artist, musician, and DJ producer who first came to prominence in the early 2010s. He first started to produce at a very young age, mixing various kinds of music genres. After a while, he decided to focus on electronic music and create his own style. His music is also known for his eclectic live performances. Specializing in cinematic and emotionally charged tracks that often incorporate elements of jazz and classical music his music will make every soul dance on his groovy beats. His influences come from all over the spectrum but some of his special influences include Daft Punk and Hans Zimmer. Influenced at a young age by some of the biggest names in electronic music too, he creates euphoric and energizing house music with soul.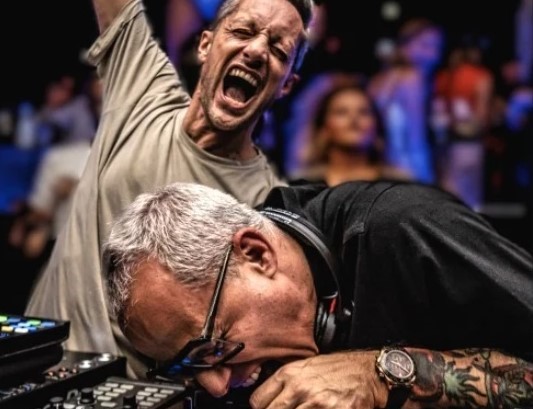 Cube Guys
THE CUBE GUYS is a club undertaking that was born in 2005 between two of the most prominent producers in Italy: Roberto Intrallazzi and Luca Provera. Although their backgrounds and professional training differs, their common desire to release new productions and contribute to the international club scene is equivalent. Together, they combine their previous experiences and endeavors to launch a fresh and innovative musical journey. The Cube Guys come from vastly different backgrounds, a key component that fosters their creative drive. With a constantly evolving sound, Roberto Intrallazzi and Luca Provera continue to offer dance music fans.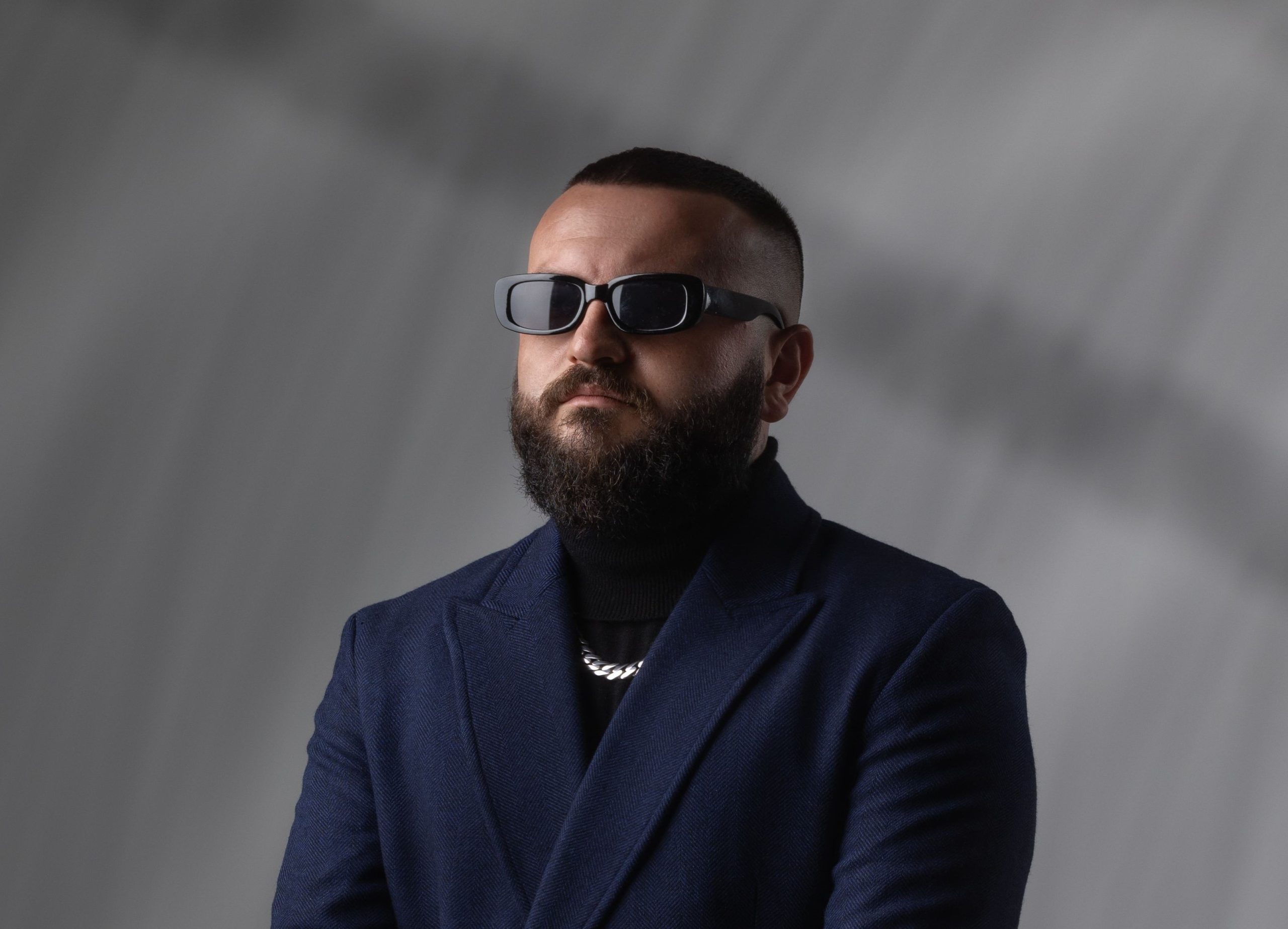 Moojo
Moojo is a DJ, Prodecer and founder of the label Calamar Records. He began his career at the age of 14. He toiledas a DJ in several clubs around the globe for years. He then developed a passion for music production and creating his own songs. At that time, he met Arthur, a young music producer who helps him craft his music on a daily basis. Moojo took over afro melodic house and ethnic vibes on his own terms. His songs were played by the world's famous DJs such as Black Coffee, Rufus Du Sol, Blondish, bedouin, Themba and Pablo Fierro.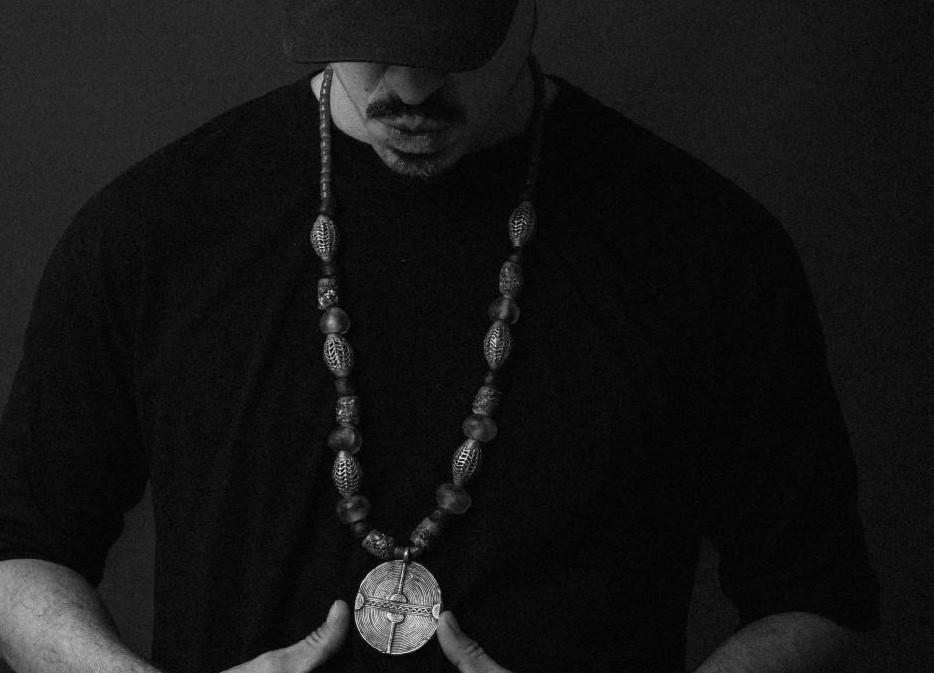 Pablo Fierro
Pablo Fierro stands firmly at the top of a new wave of cosmopolitan electronic music, digging.
For sounds across borders and packaging them into punchy, electromagnetic and deeply tropical shades of house and techno. Born and raised in the Canary Islands, the musician, DJ and producer's artistry ranges from composing film scores to founding world club music label Vida records to writing his own lyrics and composing on guitar., bass, percussions and piano. From a young age, he has dedicated his life to channelling his energy into music, reaching an extraordinary power to move and inspire other people through evocative creations in which his imposing percussion compositions intermingle and balance with deep cultural influences.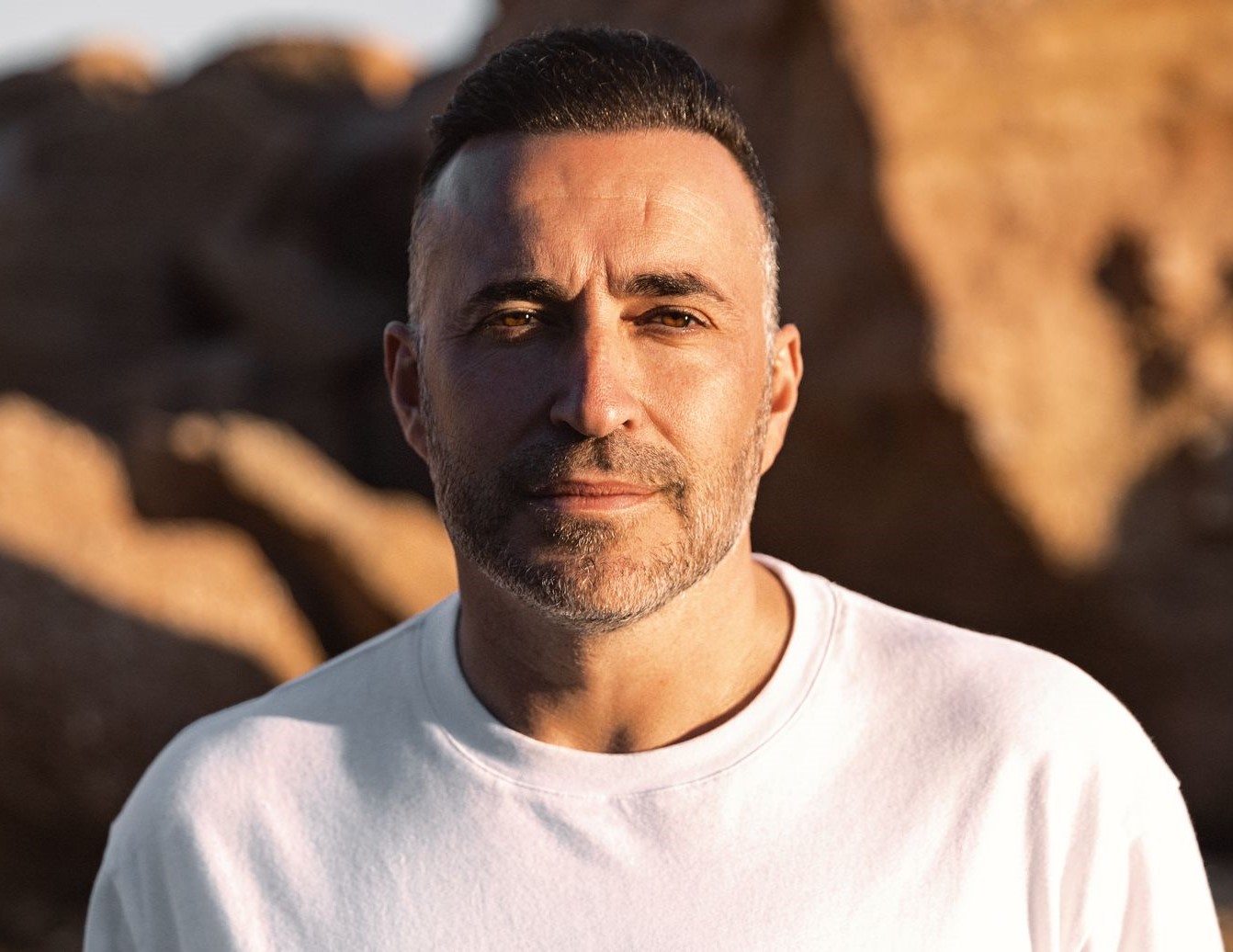 Valeron
Using music as a means of cultural and artistic expression, Valeron began experimenting with tunes through blending instruments, genres and rhythms from all around the world. valeron has established an idiosyncratic cultural dynamic on stage, creating a transportive musical experience for everyone who is listening.
Generally recognized as the top DJ on the island of Mykonos, he is definitely one of the longest standing and most omnipresent figures of the ever-shifting local music scene.Soon after relocating to Mykonos, he became a producer releasing tracks that helped register his name in the Deep House and Electronic genre.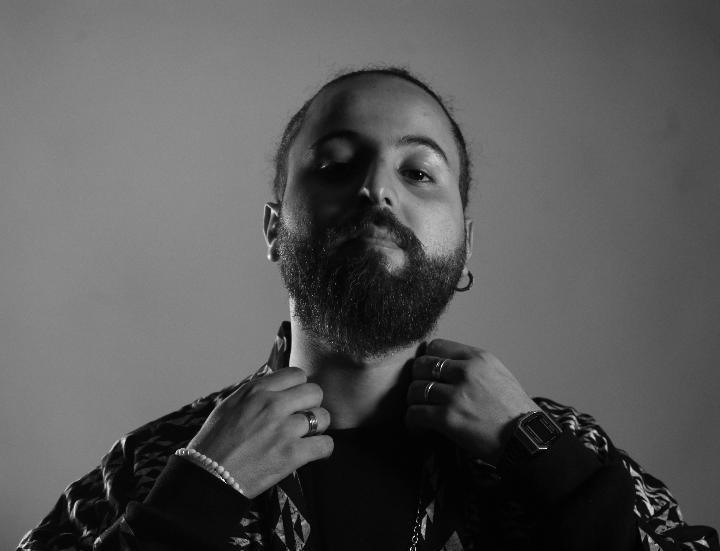 Cee ElAssaad
Cee ElAssaad is a DJ and Producer currently making his mark on the global music game. Drawing inspiration from the exotic plains of his home country Morocco, his style is distinctly organic and oozing with originality. Each piece he creates is intricately crafted to perfection, right down to each individual drum. House, afrobeat, soul, jazz and hip-hop are his main influences, as he fuses together a flurry of genres to create something fresh and distinctly his.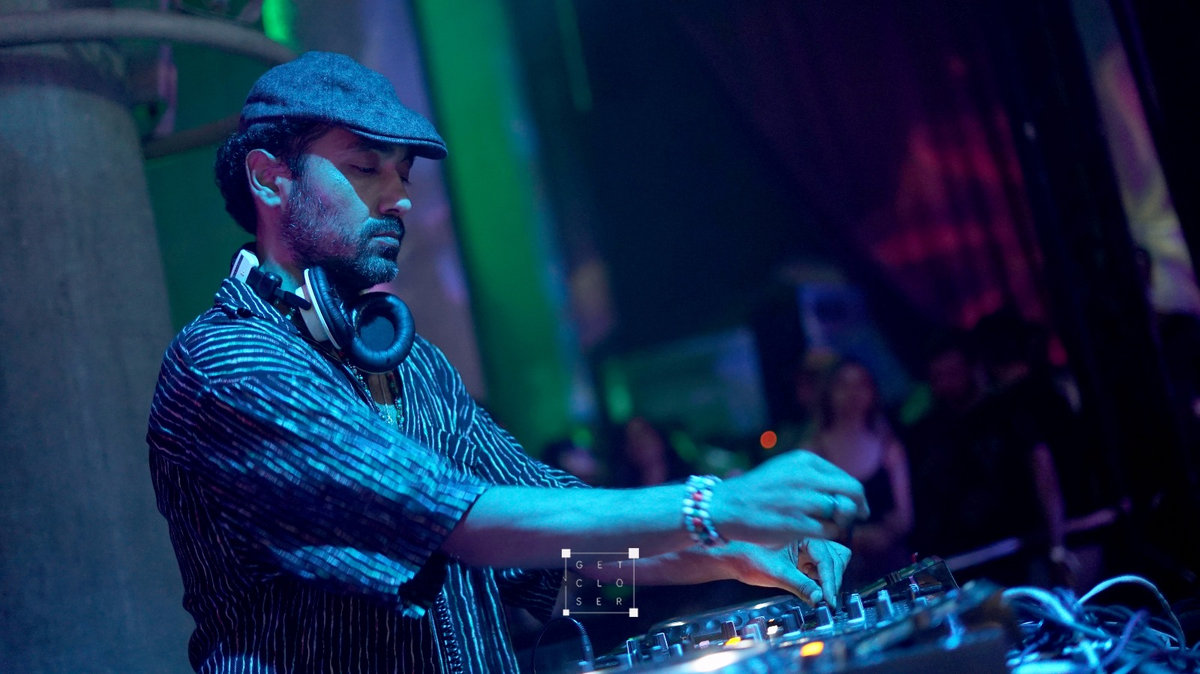 Omerar Nanda
Omerar Nanda is a Producer and Dj from Turkey. His music ranges through all tempos always conjunct in the purpose to shake your soul and excite your mind. In his tracks he uses the sounds of ethnic world instruments with deeply emotional melodies. His music ranges through all tempos always conjunct in the purpose to shake your soul and excite your mind. In his tracks he mostly uses his own vocal and ethnic world instruments. He loves creating deep melodies from piano, guitar, koto, oud, flutes combination with a deeper form of electronic music.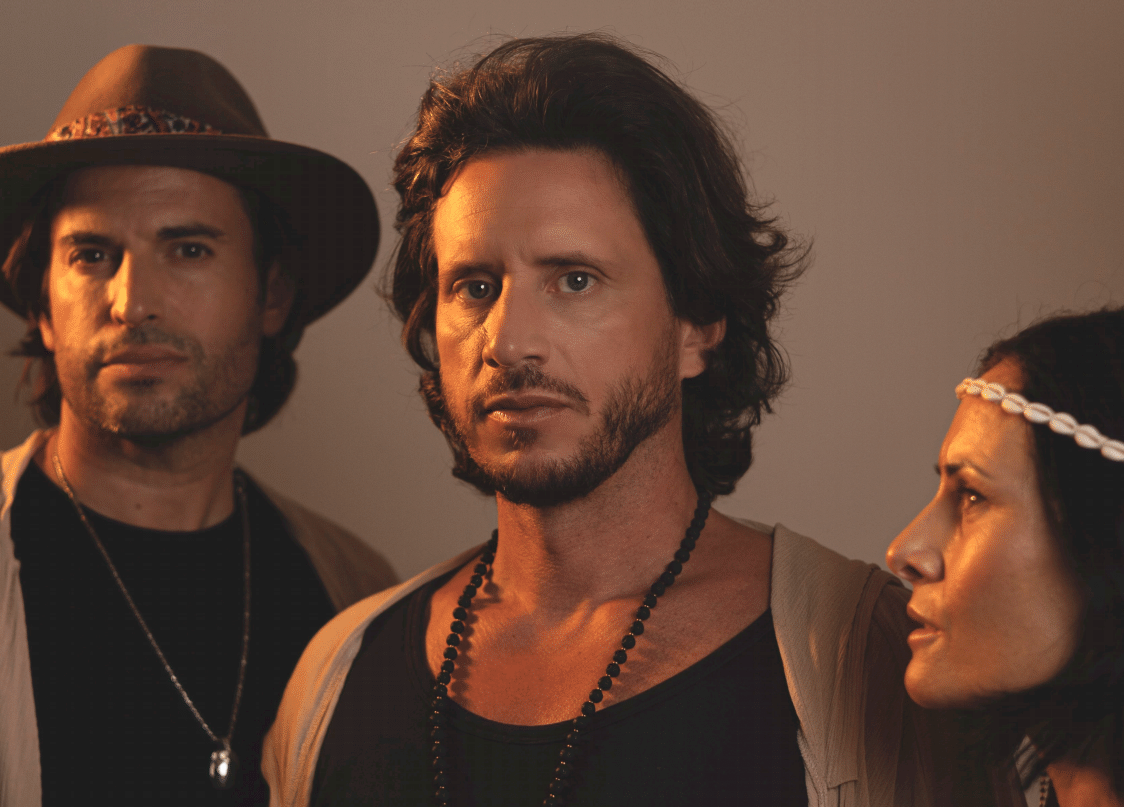 Arkadyan
ARKADYAN travels the world since many years to explore all type of tribal, ancestral and modern instruments. All artists of ARKADYAN record in studio only real instruments and mix them with electronic music. They use the same energy on stage by mixing tribal, ancestral and modern instruments with electronic elements. You will fly by discovering many countries of the world just by listening ARKADYAN into genres that can start from organic house till high energy afro house. Two musicians on stage alongside one dj to create this amazing organic house set in rare self  selected venues and festivals.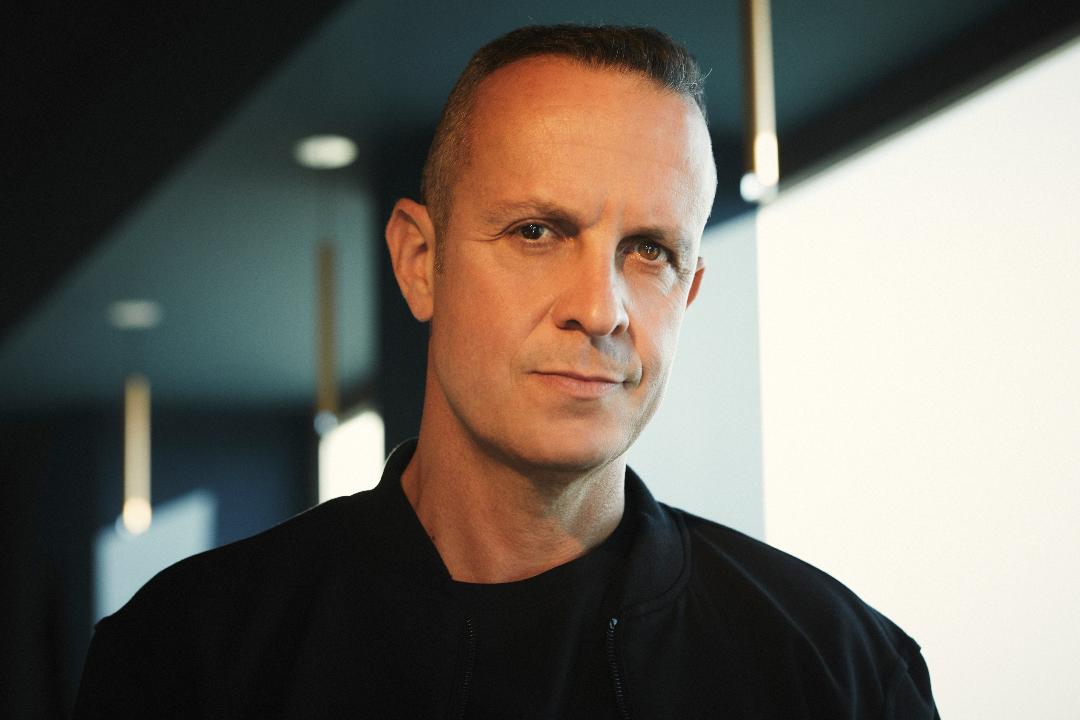 David Penn
In a memorable year, where Defected Records continued to throw down the gaunt let to the rest of the global house scene, Spanish housemaster. David Penn was an omnipresent force in 2019. Ranked #1house music artist of all-time and#5 all genres artist of the last 12 months by an unassailable points margin on industry recognized website Beatstats (to go alongside his already long standing #1 position on Traxsource),he topped and tailed a summer long assault on the top of the house charts once again, with two heavyweight releases on the iconic label.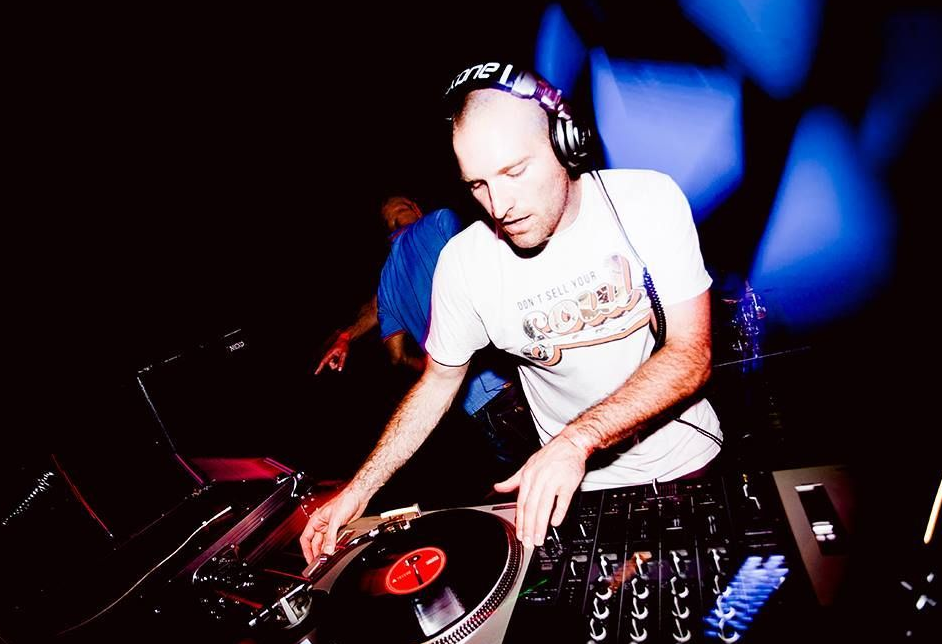 Bosq
Producer, DJ & Multi-instrumentalist Bosq, has been exploring the intersections of Disco & Funk with Afro-Latin styles for over a decade. Since the 2013 release of his debut album, his musician ship and craft have matured without losing any of the passion or imagination with which he approaches every project. Bosq first gained notoriety as one half of the Whiskey Barons by churning out a continuous stream of edits and remixes. His unofficial mixes led to a slew of official remix work for heavy hitters like Ray Barretto, Toure Kunda, Poolside,Nickodemus, Rawayana and many more. Dance floors and critics have both responded well to the incredibly consistent output of music.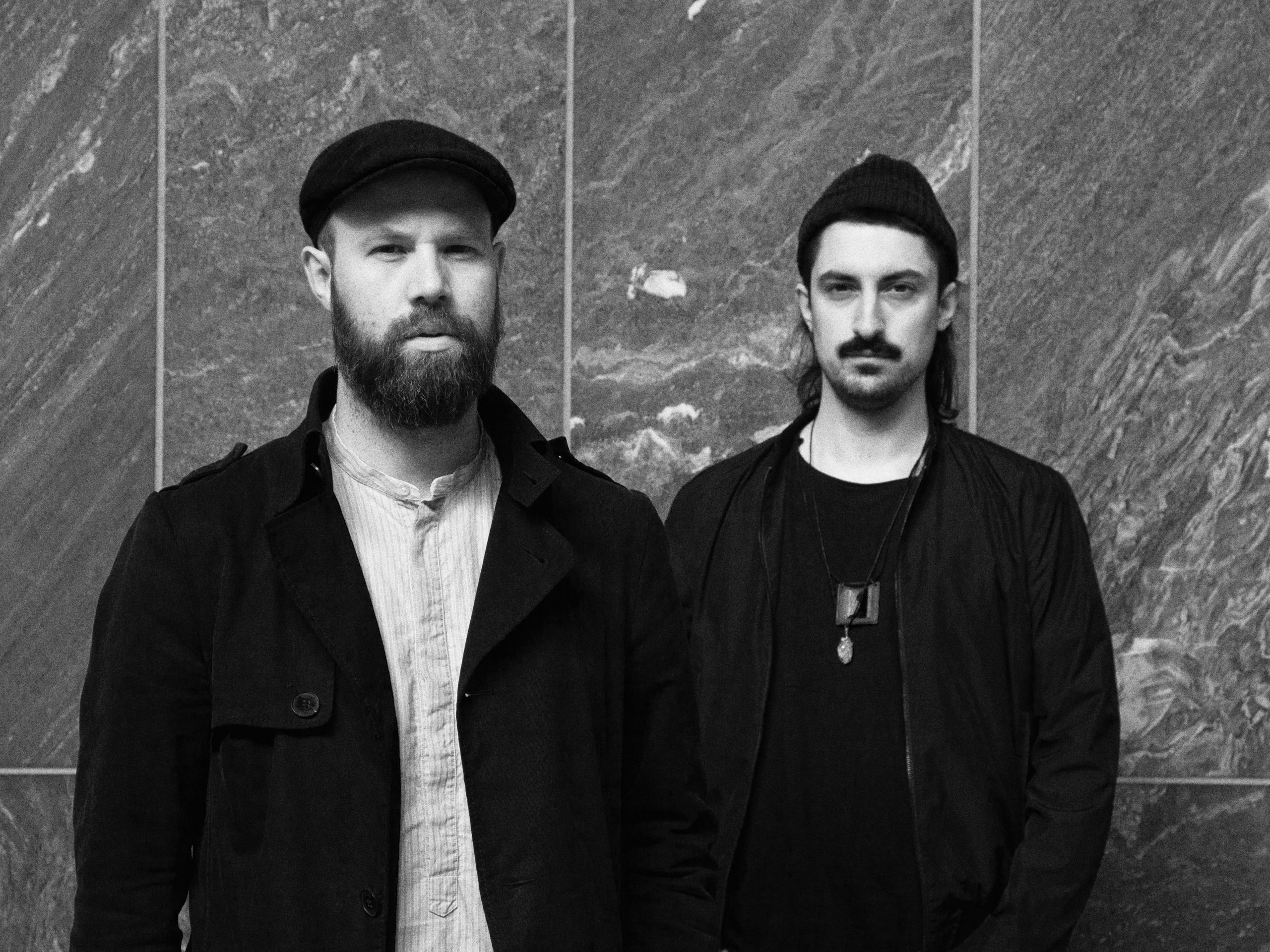 El Mundo & Zazou
El Mundo & Zazou is the new-born symbiosis of a veteran DJ/producer and a multi-instrumentalist/vocalist. Their live performances take you on a journey from punchy Downtempo vibes to Melodic Deep House spheres – gently lifting you off your feet, and slowly but surely beaming the floor beyond the horizon.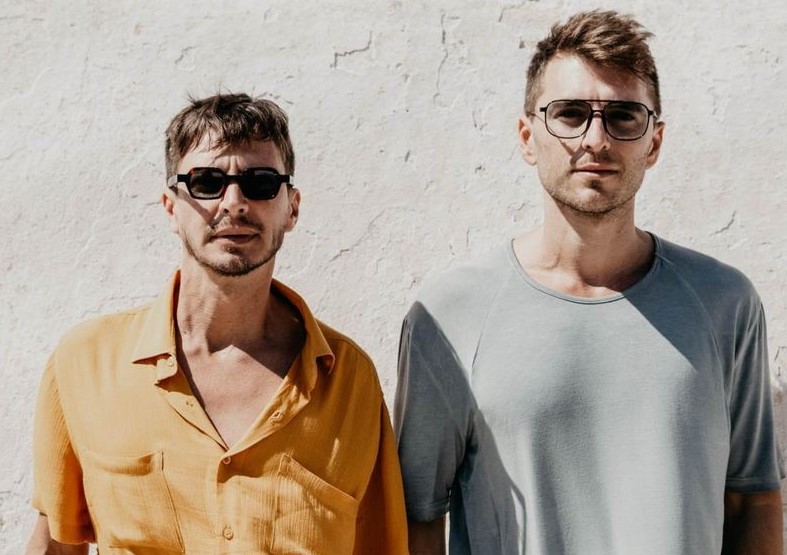 Paax (Tulum)
Hailing from two small cities outside Buenos Aires in Argentina, DJs and producers German Wagener and Nicolas Damonte formed PAAX (Tulum) and went on to release under Scorpios Music, Kindisch, Sol Selectas, Bar25 and Do Not Sit On The Furniture Recordings, among others. Dabbling in Afro-Latin sounds, deep techno, and live percussion while often featuring guest appearances from revered instrumentalists, PAAX (Tulum) attribute their temperament to the moment they moved to the Riviera Maya. Here they got the energy and inspired for their artist name which means in Mayan "to make music".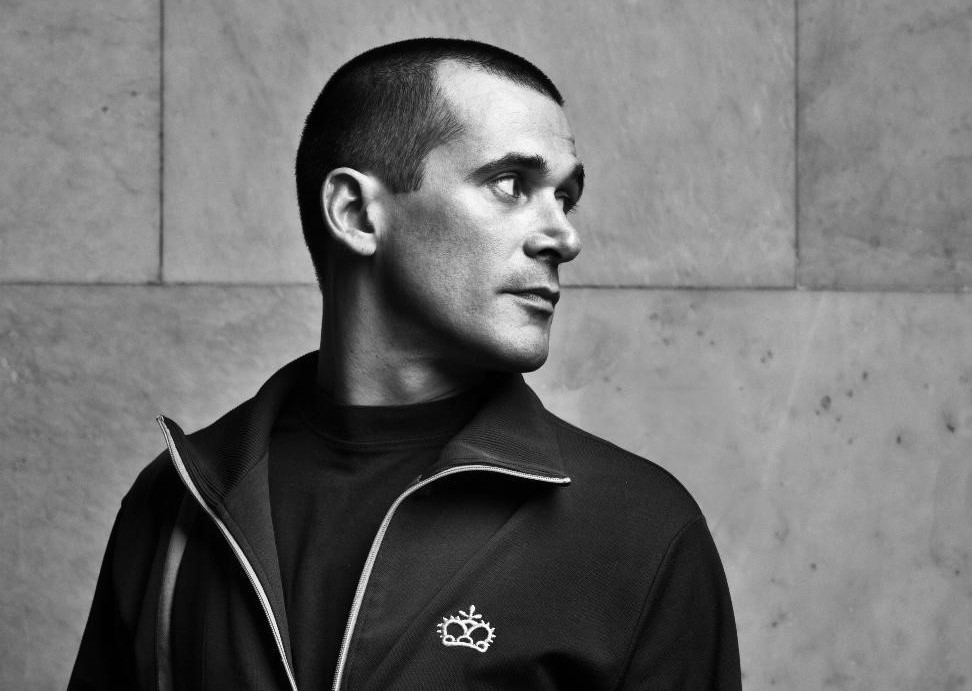 Luis Radio feat. Pietro Nicossia live percussion
Luis Radio is one of the most influential old School Dj/ Producer in Italy and a Veteran in the House Music Scene. His name means the passion and the total devotion to House Music since the early 80's he has begun to work at Frankie Go Club in 1989 (in Rome-Italy) not only as a Resident Dj but also as supervisor in the choice of International Artists maintaining a musical selection planned on Garage, Disco & House Classics, Deep House and he is still rocking Rome's. For more than 30 years Luis is also well known as producer collecting hits for the best International Labels.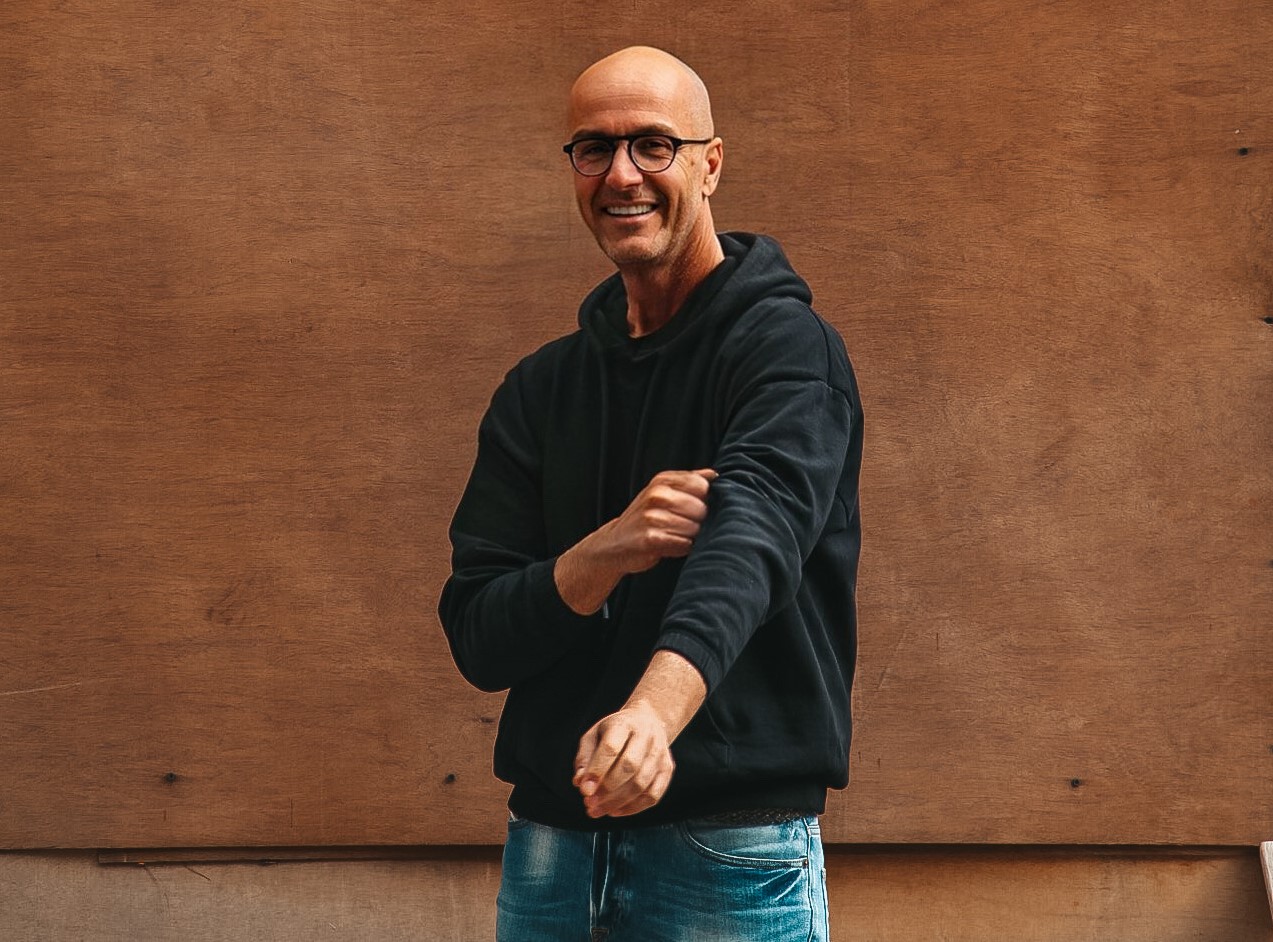 Nikos Diamantopoulos
Nikos Diamantopoulos is a producer, musician, DJ, born and raised in Greece. He is serving the music industry for more than 30 years, numbering more than 200 releases, including 4 full length albums (LP's) and collaborated with the most famous artists including Little Louie Vega, Jask, Lustral, Hiroshi Watanabe, Roland Clark, Jamie Lewis. His music is featured on top record labels such as Armada Music, Defected, King Street, Purple Music, Connected Frontline, Merecube Recordings. Niko's sound is described as groovy, dreamy & emotional and multi-influenced by many cultures.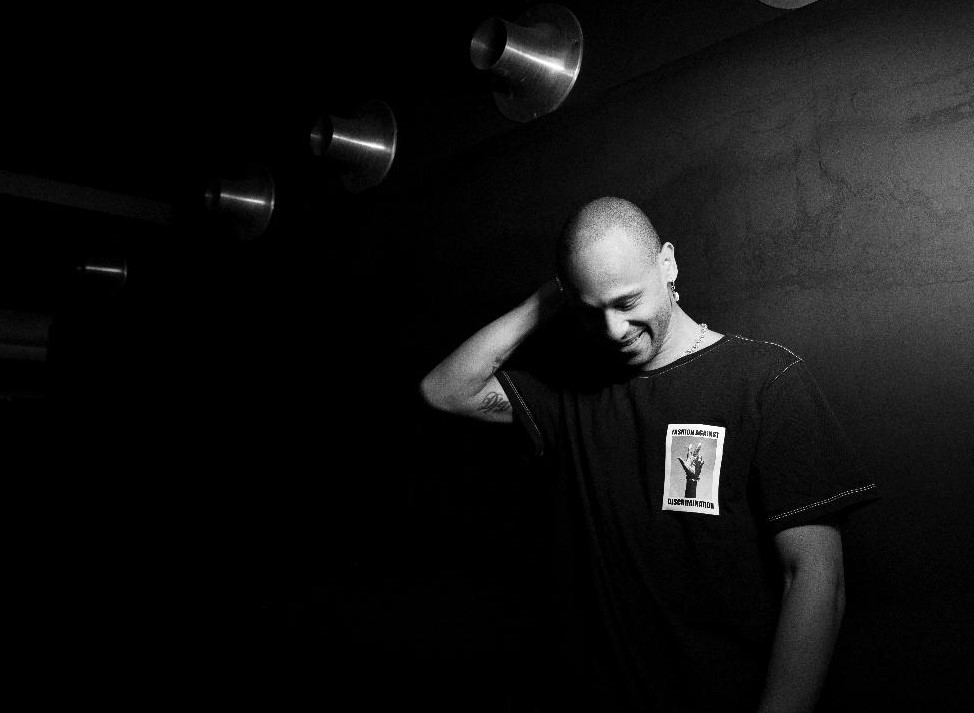 DJeff
Born in Lisbon, this is also where his heritage converged with his mother being originally from Angola and his dad from Cape Verde. DJEFF delivers us a modern african rooted sound that fuses forward thinking electronic music with the rich past of house music.  The enthusiasm he spreads on the decks, his passion for music and his great skills quickly gained attention and brought him to shows allover the globe with highlights like Untold Festival, Suncébeat,Watergate, Rex and Djoon Paris, Fabric London and tours in SouthAfrica, Mexico, US etc next to big headline shows in Portugal and Angola of course. And it looks like the best is still to come!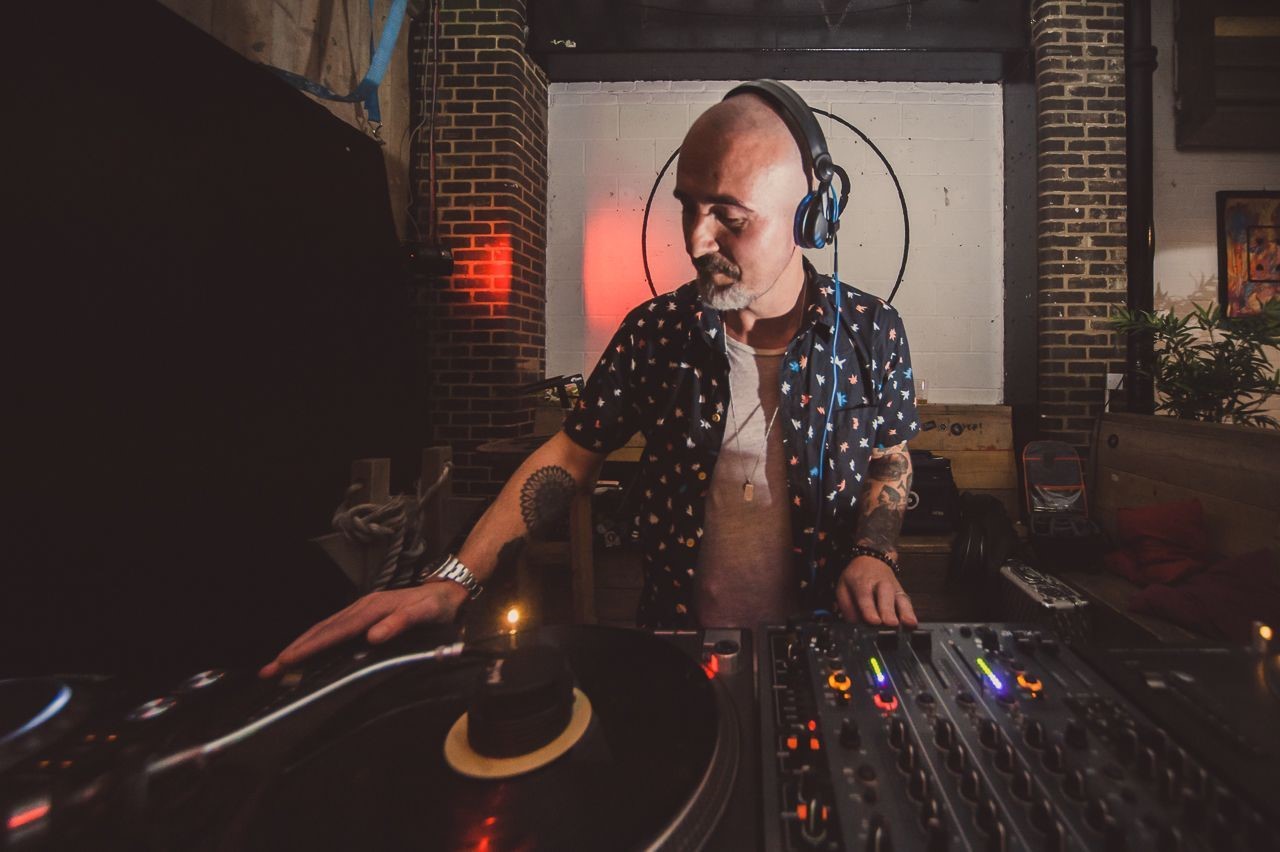 Moodena
Moodena's success over the last four years has been nothing short of prodigious. His meteoric rise to the top of both the digital and vinyl charts has all the hallmarks of a classic overnight success story. However, like the majority of such stories he has, in fact, earned his disco stripes the hard way, through years of non-stop effort having worked in the electronic music industry for nearly 30 years. 2018 proved to be a landmark year for Moodena. Invited to join Tropical Disco Records by friend Sartorial he quickly took on a variety of roles as CEO, in-house producer and resident DJ. His first release for the label, 'Strawberry Jam', set the scene for what was to come.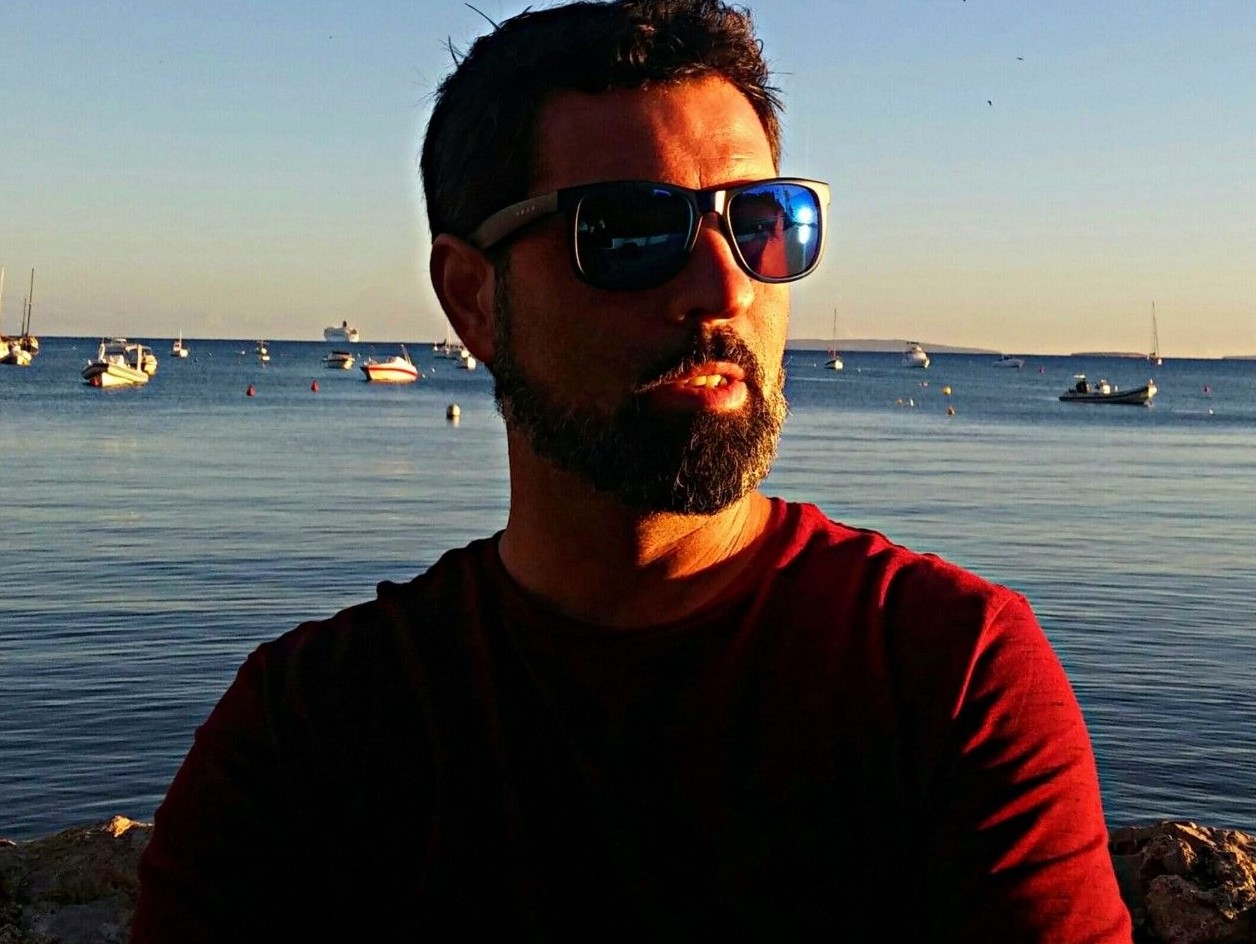 Iñaky Garcia
IÑAKY GARCIA (Ibiza) Deejay and producer A native of Ibiza with more than 25 years of experience in music, ex-resident of El Divino Ibiza, Pacha Ibiza, Pacha Moscow, Pacha Sochi, and other high-class clubs of the island and across the world, Iñaky Garcia is the owner of the classic Ibiza brand, dj Iñaky Garcia make Dance all people with his songs and with their positive energy and fills them with the inimitable atmosphere of their native island. Combining several musical styles in his work, such as Afrobeat & afro Latin, soulful, house, funky house, deep and sometimes tech house with energy, a DJ reference about afrobeat, soulful house and afro tech.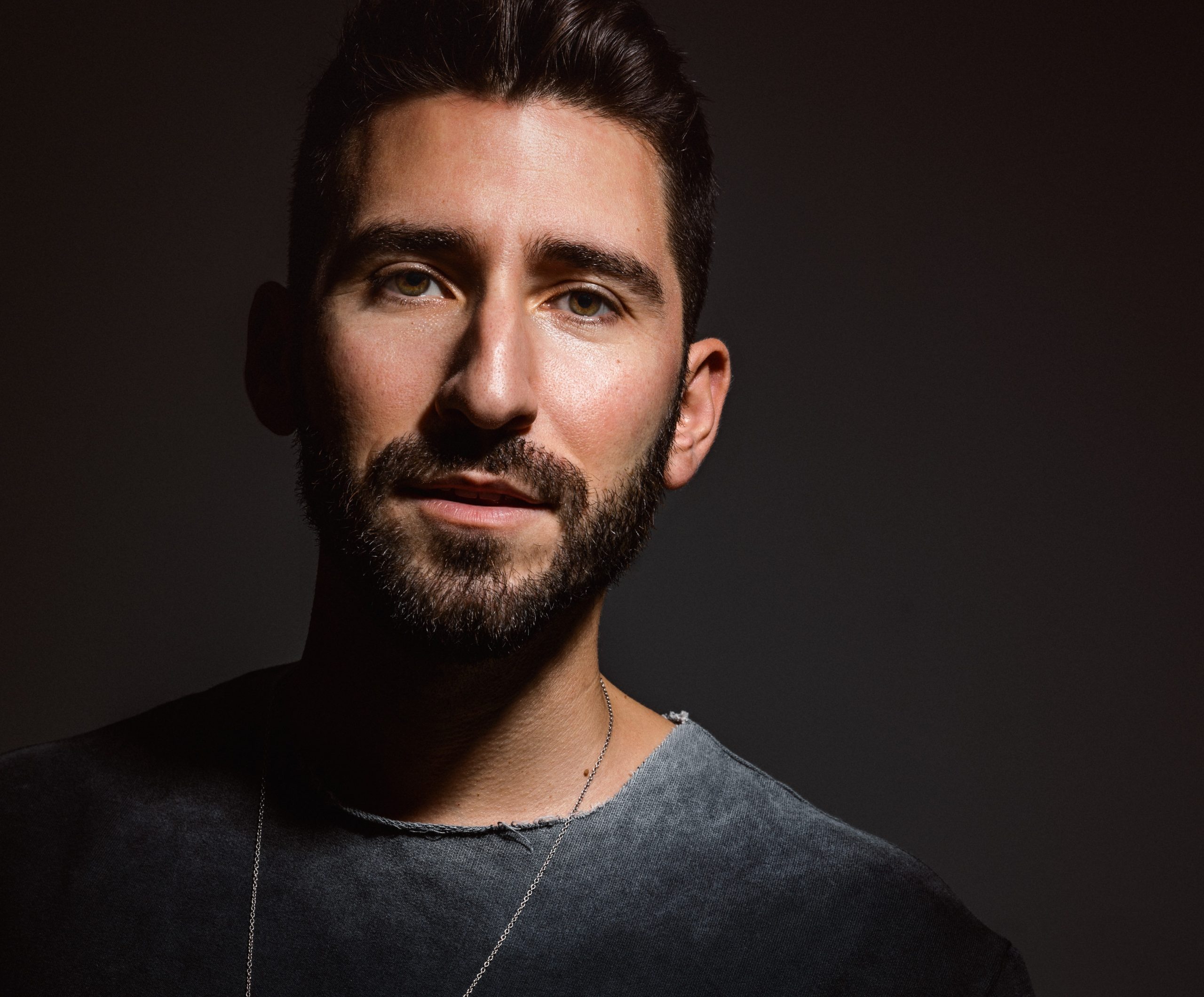 Chris IDH
Born in Athens, Greece, Chris immediately discovered a strong connection with music as he listened to the influence of spectacular sounds in Jazz, R&B, & Soul as he grew up.  While he shares this in common with many artists around the globe – what separates Chris IDH from all of the rest is what he did with his passion for music from the moment he found it, which has led him to a lifetime career as a DJ/producer.